Inuit Patients, 1955: Mobility and Municipal Hospitals
July 5, 2022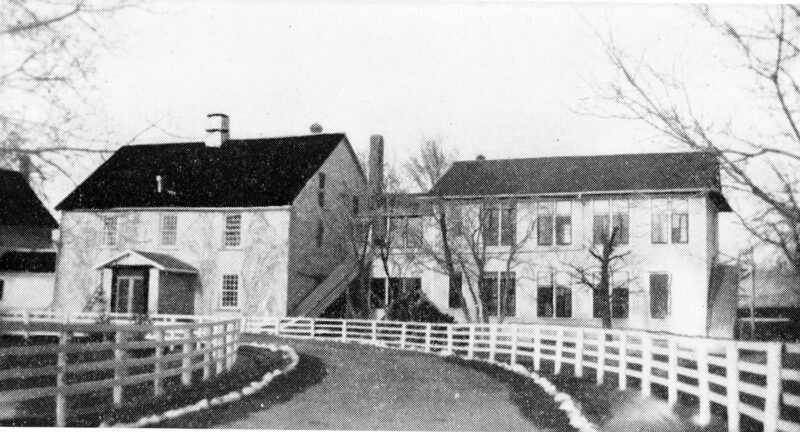 In the summer of 1955, Canada moved approximately 68 Inuit to Manitoba from the Arctic for evaluation and possible treatment for tuberculosis. This was a noteworthy event in Manitoba. Dr. D.L. Scott commented on the group's arrival in Winnipeg that "Lord, that's a real invasion." Perhaps not surprisingly, given Scott's reaction, the Inuit patients garnered fairly extensive media coverage in the Winnipeg and area newspapers.
This case study highlights the movement of Inuit patients, but also the information about TB patients that can sometimes be gleaned from media sources like newspapers, radio broadcasts, and television reports.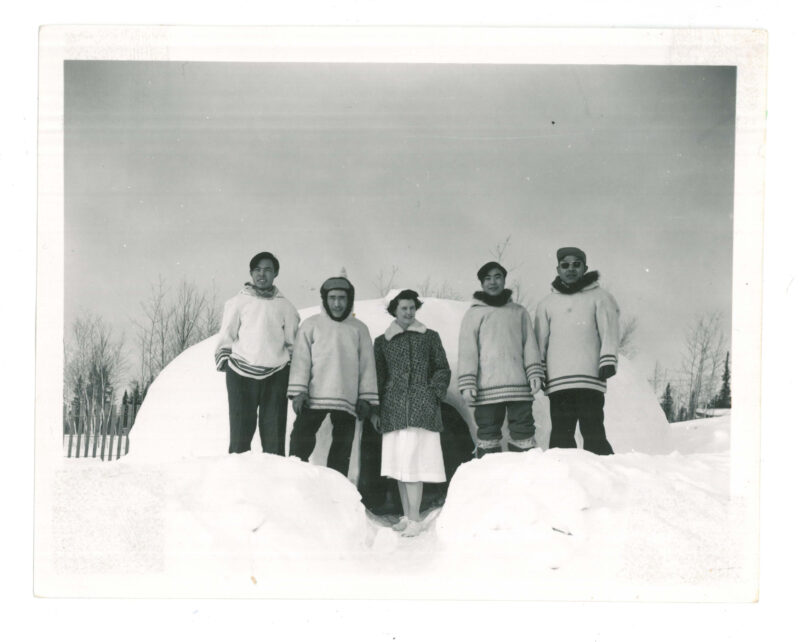 Most of the Inuit patients came from communities along Hudson Strait, with a few from Baker Lake (Qamani'tuaq) and Eskimo Point (Arviat). The group first travelled by ship to Churchill, where they disembarked. Unfortunately, a baby in the group died at this point in the journey. From Churchill, the patients, accompanied by a nurse, travelled by train to Clearwater Lake Indian Hospital, near The Pas. There they were separated into smaller groups, with one group remaining at Clearwater and the other travelling by train to Winnipeg.
From Winnipeg, one group continued by train to the Brandon Indian Sanatorium and another was sent by taxi to the Dynevor Indian Hospital near Selkirk, Manitoba. The nurse who accompanied the Inuit, Joseph R. Ross, recounted that he tried to keep community members together when deciding how the group would be divided and dispersed.
Seventeen Inuit, at least some of them from Kangiqsujuaq, were sent to the Dynevor Indian Hospital. By early September 1955 the group at Dynevor numbered 18 after a baby was born to one of the Inuit women at the Selkirk Hospital. Further medical evaluation revealed that of the 17 original members of the Dynevor Inuit group, only one had an active case of TB and the individual required only minimal medical treatment. Due to transportation issues, however, the group was forced to remain at Dynevor Hospital for the winter, living amongst other patients who did have active TB and other illness, awaiting transportation home in Spring 1956.

This case study of one group of Inuit TB patients shows the complex travel arrangements and multiple relocations that were sometimes part of Indigenous patient experiences within the TB treatment system. The birth of the Inuit baby at the local municipal hospital rather than the Dynevor Indian Hospital reveals a larger pattern of municipal hospital involvement in Indigenous TB patient treatment. Patients who required care that the TB hospitals were not equipped to provide were sometimes transferred to local hospitals. Like Dynevor Hospital, for example, most TB hospitals could not provide obstetric care.
What this means in terms of looking for missing First Nations, Métis, and Inuit patients is that sometimes we have to widen our search and look beyond the one hospital at which a patient was believed to be treated in order to find the traces of their journey and their stories.
Newspaper sources: Winnipeg Tribune, 26 August 1955; Winnipeg Tribune, 29 August 1955; Winnipeg Free Press, 27 August 1955; Winnipeg Free Press, 4 February 1956; Selkirk Enterprise, 30 January 1957.
Anne Lindsay, Postdoctoral Fellow
Erin Millions, Research Director