MITHP Website Launch: Indigenous Peoples Day, 21 June 2022
June 2, 2022
Hello, Boozhoo, Tansi, Aaniin, Wotziye, Ho/Han, Tanshi, Asujutilli!

Welcome to the website for the Manitoba Indigenous Tuberculosis History Project (MITHP). The MITHP is an Indigenous-led and community engaged Indigenous health history research project at the University of Winnipeg. The project began with a few boxes of photos and a 6-month social media project and has expanded into multi-stream research in response to direction by our Indigenous Advisory Committee and requests from former Indigenous tuberculosis (TB) patients, their families, and communities. You can learn about the project and the MITHP team here.
With the onset of the Covid pandemic in March 2020, we were forced to halt the in-person community workshops that were at the heart of our community engagement and think creatively about how to continue to connect with former patients, their families, and communities during pandemic times. This website comes out of the shift to virtual engagement that was necessitated by the pandemic and features our research products including a searchable photo database of historical photos from TB hospitals in Manitoba, a Missing Patients Initiative Research Guide, digitized and searchable publications of the Sanatorium Board of Manitoba, histories of Indigenous TB in Manitoba, and resources about Indigenous TB history in Canada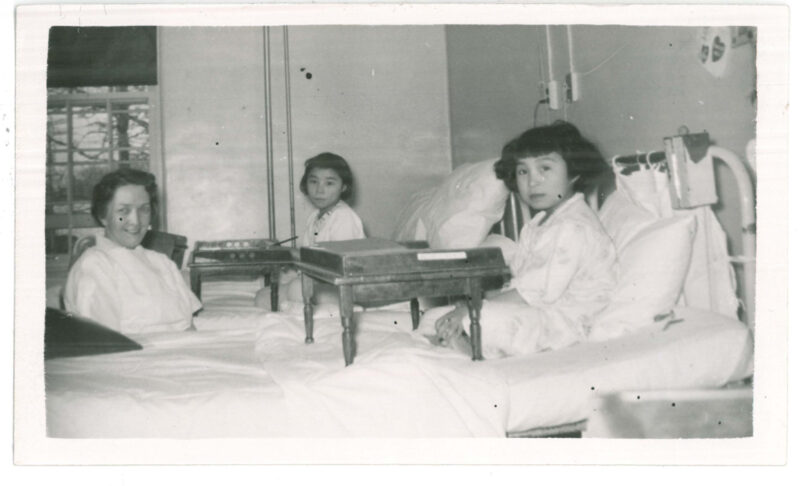 We thank our partners in this project, listed here, including the many archivists who have supported our work and Manitoba Lung Association CEO Neil Johnson, who has granted us use of photos from the Manitoba Lung Association and the historical Sanatorium Board of Manitoba publications that are featured in our TB Archive.
This website was funded by the Canadian Institutes of Health Research, the Social Sciences and Humanities Research Council, and Manitoba Indigenous Reconciliation and Northern Relations and is supported by the University of Winnipeg.
Check back to the News section often! We will update the news section as we continue to add content to our website, update the Burials Guide, post events, and share some of our research. Give us a follow as well on IG, FB, and twitter at @TBPhotoProject!
If you spot errors or come across broken links in our newly-launched website or would like to connect with us, please email us at tbphotos@uwinnipeg.ca.
Dr. Mary Jane Logan McCallum
Dr. Erin Millions
Dr. Anne Lindsay