Research Assistant Chloe McLeod: Working at the MITHP
September 6, 2022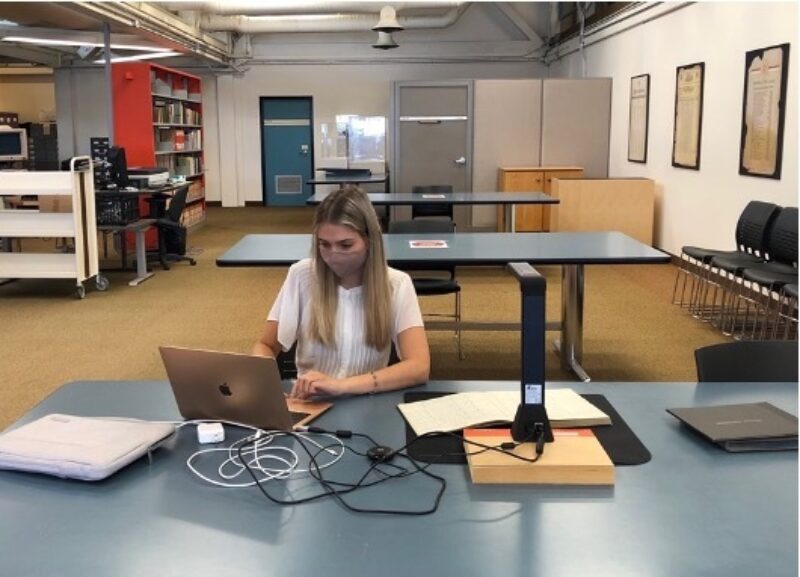 My name is Chloe McLeod, I am Métis/settler from Winnipeg, Manitoba, and this was my first time working as an RA. I just completed my Bachelor of Arts degree in sociology at the University of Winnipeg and will be beginning my Bachelor of Education degree at St. Boniface University in fall 2022. Prior to beginning as an RA, I had a summer student position at Canada Revenue Agency as a General Duties Clerk. I was a high school tutor of all subjects with Seven Oaks School Division where I also volunteered in a program called Wayfinders serving as a mentor and tutor for youth. I have also worked various serving jobs.
When I initially got hired as an RA, I felt honoured. I had done quite a bit of research on the project prior to my interview, and I knew I wanted to be part of the team. Going into the project I expected it to be meaningful, rewarding, educational, emotional, and hopeful. It was all of these things and more. I felt a bit apprehensive as I had only taken a couple Indigenous history courses at the university level. One with Dr. Mary Jane McCallum that focused on Indigenous Women's history, and the other with another UWinnipeg professor that centered around the residential school experience. Through my undergrad, I had also gained a sense of Indigenous traditional ecological knowledge, contemporary Indigenous land disputes, and Métis identity which all contributed to my passion and dedication to the project. As for Indigenous health history, Erin, Mary Jane, and Anne provided thorough training materials and resources to get me acquainted with this kind of historical research.
As part of the Missing Patient Initiative, I was tasked with creating an excel spreadsheet to accommodate the diverse burial registers from across the province. I then established a procedures manual to provide myself and future transcribers a set of rules to refer to when transcribing the records. I began with indexes from the Manitoba Genealogical Society (MGS). I then moved on to the Anglican Diocese of Brandon registers, the SHSB Chronicles, and finally the United Church Archives from the University of Winnipeg. I was fortunate to visit the MGS a few times to verify the transcriptions I had done from home and to meet the lovely volunteers. I also went to the UC archives at the UofW where I learned to scan the registers.
Having the burial records accurately transcribed is essential as it allows the project to identify patient death and burial information efficiently which can potentially help locate missing patients. This provides closure and healing to families and communities who have spent years or even decades searching for missing loved ones. Transcribing these records was an emotional process. I could not wrap my head around the number of infant deaths, and how in some cases, these numbers did not waver right up into the mid twentieth century. How people coped is unimaginable to me. It is no secret that a century ago individuals passed away from common flus, but I cannot help but be enraged knowing that had these people been non-Native, in an urban area, and provided adequate healthcare, their loss could have been halved, if not avoided completely.
Coming out of two years of online learning combined with my work at CRA, I was familiar with spending all day on a computer. I found transcribing to be tedious and monotonous at times. You must stay focused, or you will run into errors. You must train your brain to pay attention to every detail. To stay on task, I would remind myself of the larger picture: with every entry I make, another family has the potential to access information that may provide them with answers regarding their loved one's death or burial location – information that may begin their healing process. It also helped me to have some company. My seven-month-old rescue (and foster fail), Milton, hung out with me almost every day while working from home. When you spend all day transcribing burial records, a dog's endless joy helps shine a light on what can be a gloomy process.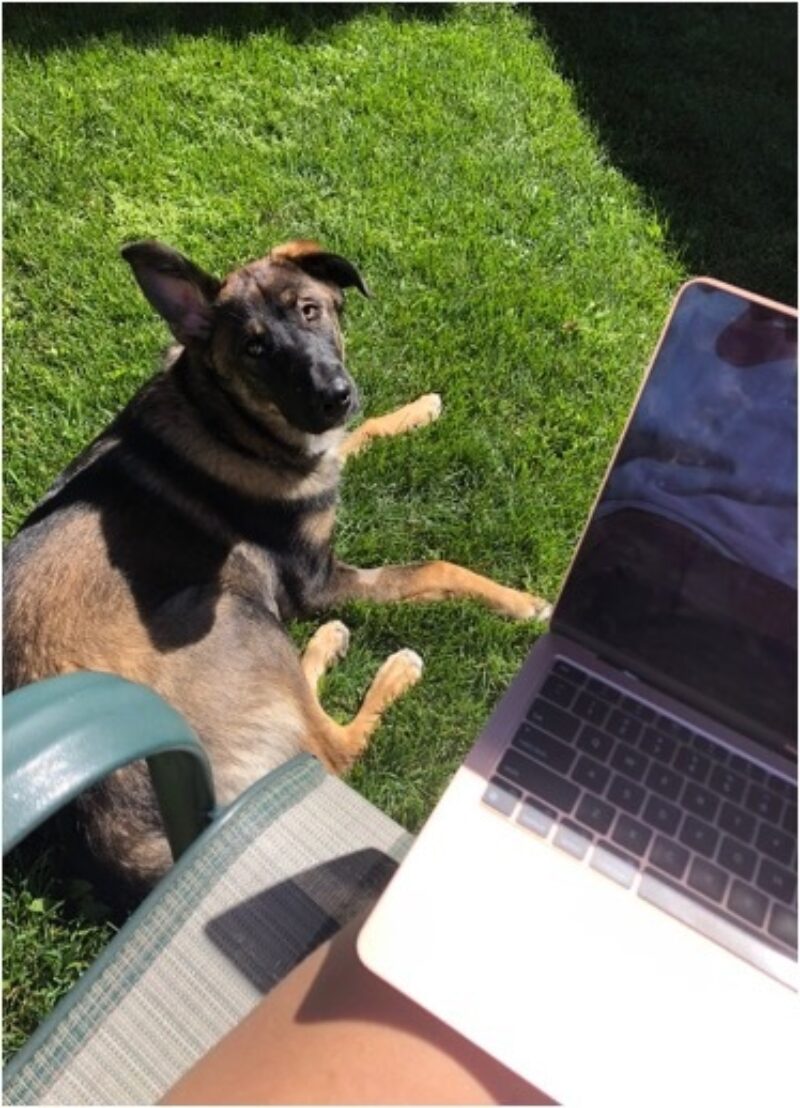 Being bilingual was a bonus when it came to the SHSB chronicles which were entirely in French. I also believe having done a lot of data entry work at CRA helped with my focus and attention to detail. Additionally, coming from a sociology degree, I appreciate statistics. Designing the spreadsheet, deciding what columns to include and how to account for multiple variations of registers, organizing information pertaining to individuals' occupations, causes of death, residences and more, was all very interesting to me and therefore, something that I could really put my heart into.
Next year I start my journey to become a teacher. This was my childhood dream and the more I grow as a student, the more I see my value in the classroom. I look forward to teaching Indigenous history accurately, to implementing land-based learning practices within my classroom, to taking part in, or developing programs, projects, and curriculum for students so that they grow up more considerate and empathetic to one another's unique experiences and backgrounds and most importantly, feel inspired to do better for their communities.
-Chloe McLeod, MITHP Research Assistant, September 2022